The West should give President Joseph Kabila a way out of power rather than imposing sanctions that will have little impact on his departure, a conflict resolution firm has told IBTimes UK in an exclusive interview. The remarks come as accusations of a violent crackdown on opposition supporters by the incumbent in the Democratic Republic of Congo (DRC) persist.
A protester holds a placard, reading '2016, Kabila get out, let's avoid a Congolese springtime'
Junior D Kannah/AFP/Gett

Critics of Kabila – who is bound by the constitution to step down in December 2016 as he has served two full terms since 2001 – have accused him of trying to postpone presidential elections slated for November 2016 in a bid to extend his grip on power. Those same critics are facing death threats from authorities for opposing attempts to prolong the president's term in office.
Dr. Glenys Babcock of the Pragmora association, which specialises in conflict resolution analysis in countries such as the DRC, has been calling on the government of Canada to urge Kabila to step down and give him a way out by proposing a radically different solution to the political crisis.
FULL ARTICLE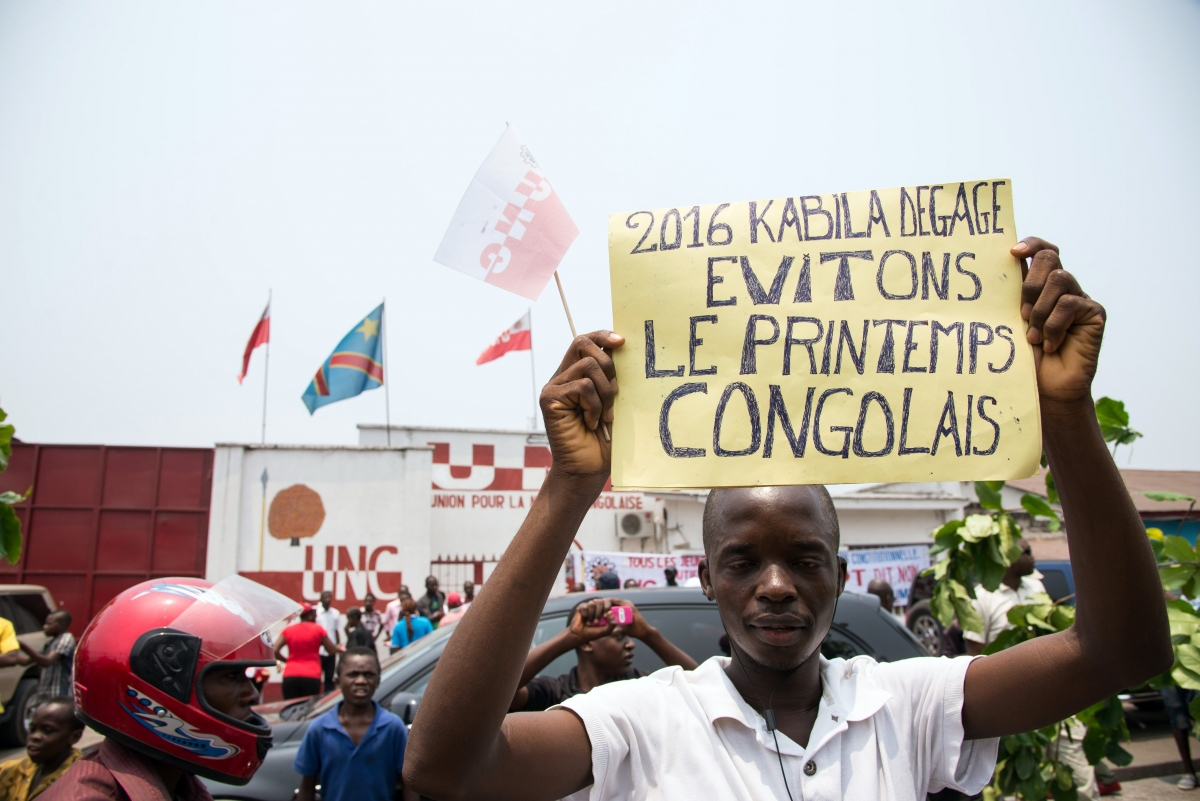 A protester holds a placard, reading '2016, Kabila get out, let's avoid a Congolese springtime'
Junior D Kannah/AFP/Getty