THE CURRENT SITUATION
Lorem ipsum dolor sit amet, consectetur adipiscing elit, sed do eiusmod tempor incididunt ut labore et dolore magna aliqua. Ut enim ad minim veniam, quis nostrud exercitation ullamco laboris nisi ut aliquip ex ea commodo consequat. Duis aute irure dolor in reprehenderit in voluptate velit esse cillum dolore eu fugiat nulla pariatur. Excepteur sint occaecat cupidatat non proident, sunt in culpa qui officia deserunt mollit anim id est laborum… CONTINUE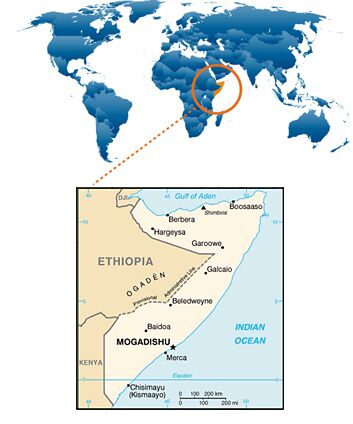 BACKGROUND TO THE CONFLICT
Lorem ipsum dolor sit amet, consectetur adipiscing elit, sed do eiusmod tempor incididunt ut labore et dolore magna aliqua. Ut enim ad minim veniam, quis nostrud exercitation ullamco laboris nisi ut aliquip ex ea commodo consequat. Duis aute irure dolor in reprehenderit in voluptate velit esse cillum dolore eu fugiat nulla pariatur. Excepteur sint occaecat cupidatat non proident, sunt in culpa qui officia deserunt mollit anim id est laborum… CONTINUE
RECENT NEWS AND REPORTS
Kenya has declared its northern neighbour Somalia an enemy state for allegedly auctioning oil and gas blocks falling within the Kenyan maritime territory near its border early this month.
The ongoing withdrawal of troops from Somalia is raising concerns of a security vacuum that a resurgent al Shabaab will exploit.
Though America's drone war in Somalia has been shrouded in secrecy, in the past year and a half the number of American air strikes in Somalia have notably increased.