DR CONGO TIMELINE
THE KIVU CONFLICT (2004-2011)
Feb 2004. Mai Mai fighters massacre local villagers near Kitenge in Katanga Province. They are led by General Mbayo Mpiana Mwana Butot, known as "Chinja Chinja" (Swahili for "slaughter slaughter"), who is unwilling to integrate into the Congolese Army as all other rebel groups have done under the 2003 peace agreement to end the civil war.
In the northeastern province of Ituri, A UN peacekeeper is killed in the fighting.
Mar 2004. There is another coup attempt in Kinshasa.
The Rwandan military enters the Congo on an offensive against Rwandan Hutu rebels (Interhamwe) based there—in violation of the 2003 peace agreement. Rwanda says it is just responding to a cross-border rebel attack on the Rwandan town of Gisenyi.
May 2004. Seven militia groups in Ituri sign a peace agreement with the transitional government.
Jun 2004. Led by General Laurent Nkunda and Colonel Jules Mutebusi, the (Rwandan-backed) RCD-Goma Tutsi rebels take control of the UN-held city of Bukavu. Nkunda says Congolese troops have been attacking Tutsis and the RCD are protecting fellow Congolese Tutsis against a potential genocide. In Kinshasa, violent anti-UN protests erupt, but the UN says its does not have a mandate to use force to stop such rebel advances.
Another coup attempt is quickly put down. Government troops retake Bukavu. Fearing reprisals, as many as 30,000 local Congolese Tutsis flee across borders in Burundi and Rwanda.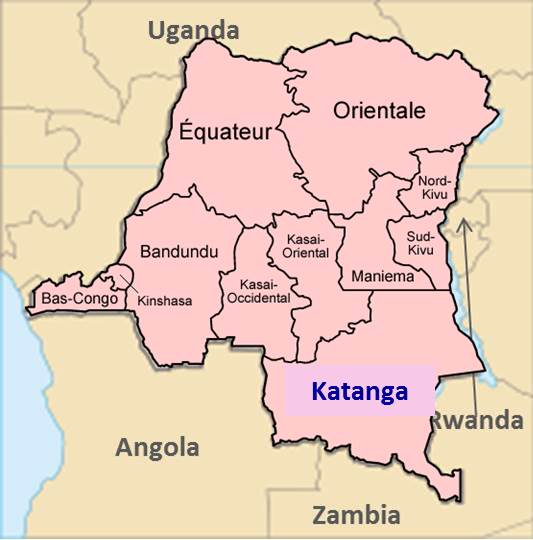 Aug 2004. More than 150 Congolese Tustis (and some Bembe) are massacred in the Gatumba refugee camp in Burundi, across the border from the DR Congo. A Burundian Hutu rebel group claims responsibility; eyewitnesses implicate Congolese and Rwandan Hutus. Rwanda's Tutsi-led government says it will intervene directly in the Congo, if necessary, to prevent future attacks on Congolese ethnic Tutsis, while Burundi threatens direct action to flesh out the Burundian rebels based in the Congo. MORE
Oct 2004. Amnesty International reports that more than 40,000 women and girls were raped during the six years of war.
Dec 2004. President Joseph Kabila accuses Rwanda of sending troops into the Congo to loot natural resources—an allegation Rwanda vigourously denies. Rwanda's President Paul Kagame warns the Congo that he will take "imminent" military action to hunt down the Rwandan Hutu rebels based in the Congo.
A leaked UN document says Rwanda controls some Congo territory through proxy Tutsi-led Congolese rebels.
MONUC peacekeepers in the Congo are accused of rape, pedophilia and prostitution.
Jan 2005. The number of Congolese refugees is now 462,000.
Feb 2005. Clashes among five rival militias in the northeastern Ituri province displaces tens of thousands of villagers. Nine UN peacekeepers are ambushed and killed.
Mar 2005. In Ituri, UN peacekeepers arrest warlord Thomas Lubanga of the largely Hema Union of Congolese Patriots. Over the past five years, more than 50,000 people have died in the Ituri conflict.
Apr 2005. Mai Mai leader General Mbayo Mpiana Mwana Butot ("Chinja Chinja") is arrested.
The UN unanimously adopts a resolution to widen the international arms embargo to include all rebel and militia groups in the DR Congo.
Jun 2005. The G8 agrees to 100% debt relief for 18 countries, including the DR Congo.
Jul 2005. Rwandan rebels carried out a massacre in the eastern village of Ntulumamba by burning people alive in buildings. Blame is placed on the FDLR Rwandan Hutu rebel group (who deny involvement), and a new group, the Rastas. Locals believe the attack is intended to discourage them from supporting UN peacekeepers.
Oct 2005. DR Congo rejects Uganda's request for joint military operation to attack the Ugandan rebel group, the Lord's Resistance Army (LRA), now operating in northeastern Congo.
Nov 2005. The Congo parliament adopts an amnesty law for "acts of war, political offences and opinions" committed between August 1996 (start of the rebellion against President Mobutu) and June 2003 (when the current transitional government was put in place). The amnesty does not include war crimes, but does include political assassination.
Supporters say the amnesty is necessary for the country's transition from civil war to the 2006 elections.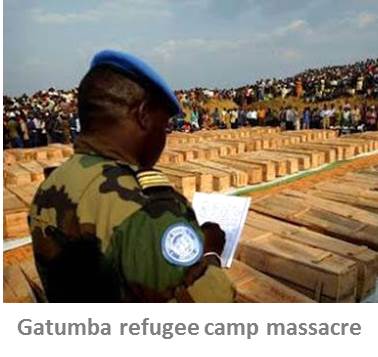 Dec 2005. A national referendum is held on the draft Constitution. Main opposition leader Etienne Tshisekedi calls for a boycott of the vote. The UN reports a "relatively high voter turn-out" and polling that is "largely free, fair and peaceful."
The UN International Court of Justice rules that Uganda violated the sovereignty of the DR Congo by sending armed troops into the country and "occupying Ituri, violations of sovereignty, illegal use of force, violations of international human rights laws and looting and plunder" between August 1998 and June 2003. Uganda says it had to send troops into the DRC to protect its borders from Congo-based rebels, and did not exploit natural resources.
In Ituri, fighting heats up as various rebel groups seek to re-take territory from the Congolese Armed Forces, including the FNI militia, headed by warlord Peter Karim.
Jan 2006. Official referendum results show the Constitution passed with 84% in favour. (This Constitution is still in effect today.)
Eight UN peacekeepers are killed when they come upon Ugandan rebels from the Lord's Resistance Army (LRA) encamped in the Congo's Garamba National Park. Twenty thousand villagers flee the fighting.
Feb 2006. The UN International Court of Justice rules that is does not have the jurisdiction to rule on the Congo Government's case accusing Rwanda of armed aggression and other violations of international law.
May 2006. Joseph Kony, leader of the Ugandan Lord's Resistance Army (LRA), says he is moving across the border from Uganda into the DR Congo.
In Ituri, Peter Karim's FNI rebel group captures seven UN peacekeepers.
June 2006. On the first day of campaigning for the July 30 elections, riots erupt in Kinshasa. The police fire tear gas at supporters of opposition leader, Etienne Tshisekedi (who is boycotting the election). Thirty three candidates are competing for the presidency, including incumbent President Joseph Kabila.
Jul 2006. The three main militia groups in Ituri province agree to disarm and begin integration into the Congolese army.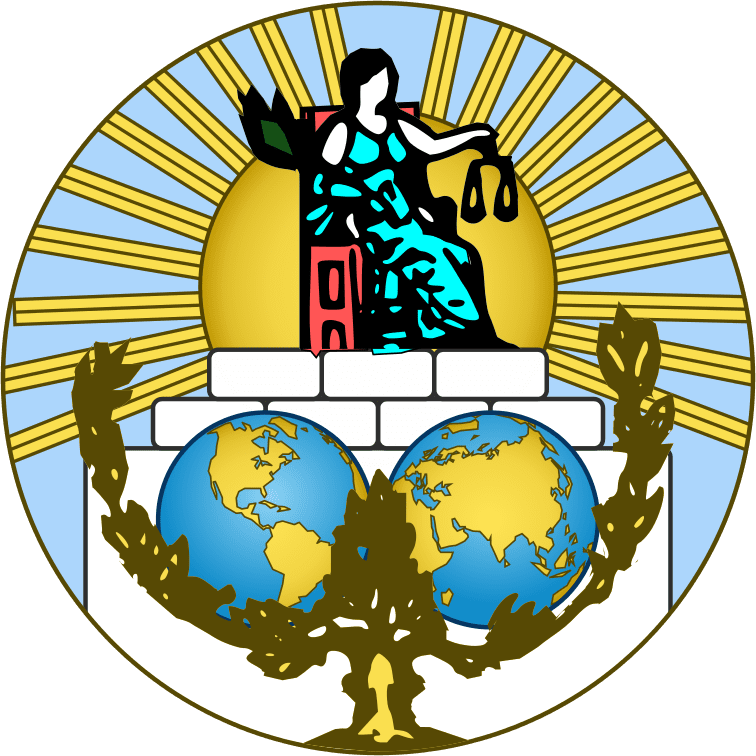 July 30, 2006. Multi-party elections are held with high voter turnout, and are described by international observers as free, fair and mostly peaceful.
Aug 2006. Vote irregularities prompt Bemba's supporters to allege fraud.
Sep 2006. The DRC Supreme Court rules that a run-off election will take place on October 29 between President Joseph Kabila and ex-rebel leader Jean-Pierre Bemba. (A run-off vote is constitutionally required if no candidate wins more than 50% of the first round vote.)
Oct 2006. The run-off vote is held.
Nov 2006. The DRC Supreme Court presents the final election count: Joseph Kabila wins with 58% of the vote, while Jean-Pierre Bemba gets 42%. The Court rejects Bemba's subsequent legal challenge. Joseph Kabila is declared President of the DRC.
Bemba continues to express concern about election fraud, but concedes defeat and takes his place as opposition leader. The EU peacekeepers begin to withdraw.
Dec 2006. Joseph Kabila is sworn in as the Congo's first freely elected president in more than four decades.
(research by Guelord Mbaenda and Ken Ndalamba)